Labor Day Crowd (2006), 16 x 24 inches, edition of 30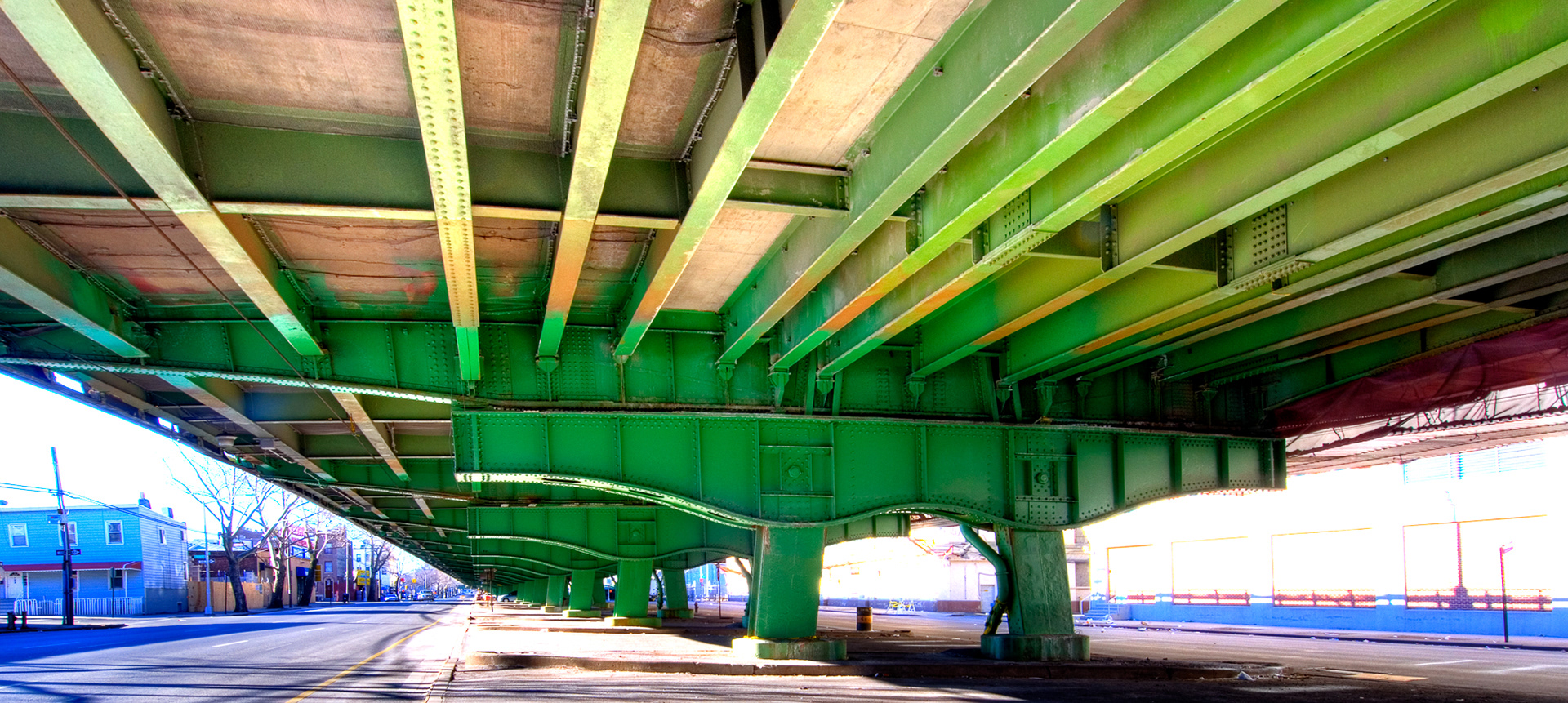 BQE (2007), 48 x 22 inches, edition of 15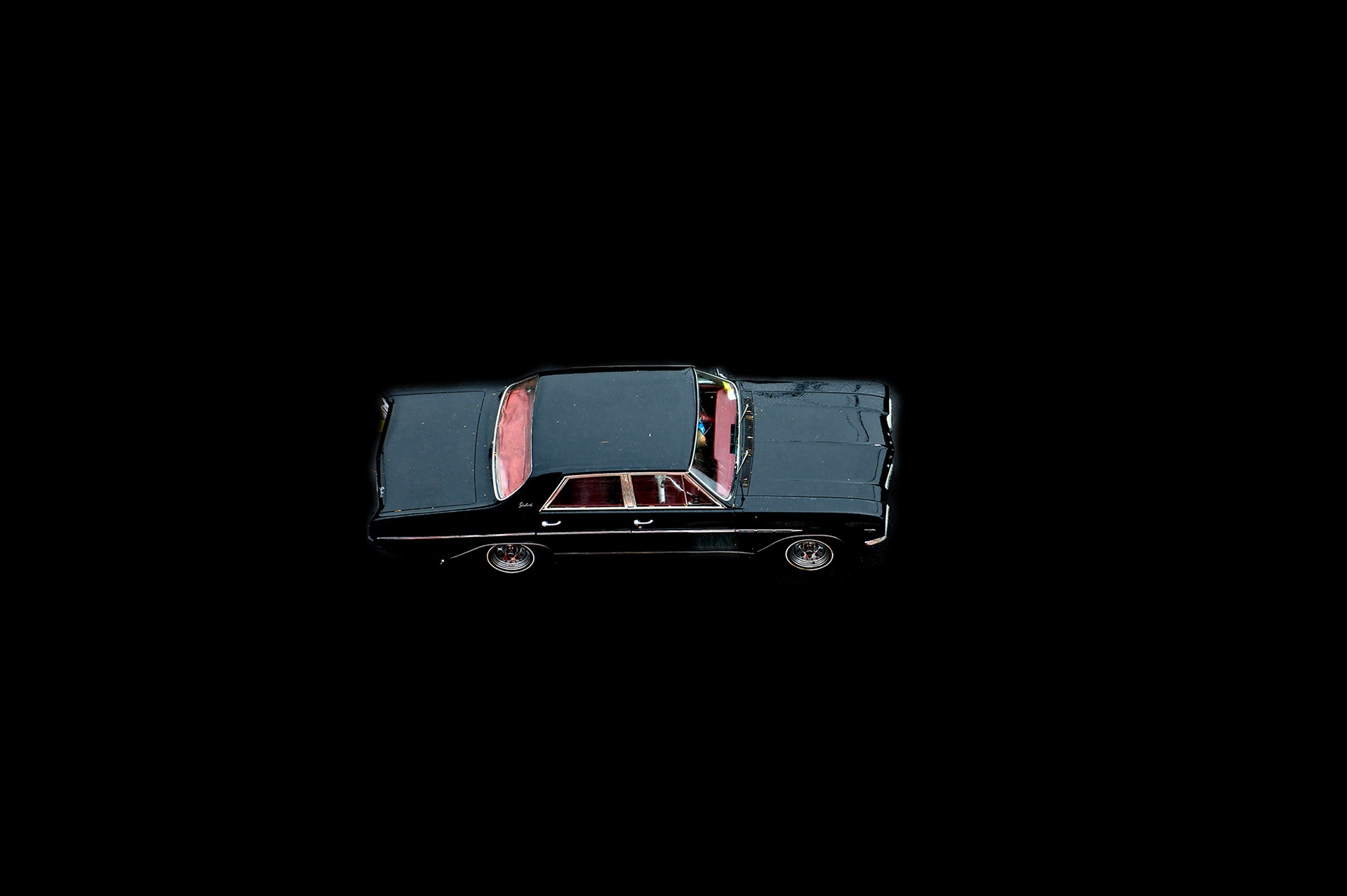 Buick Skylark (2012), 44x 29 inches, edition of 15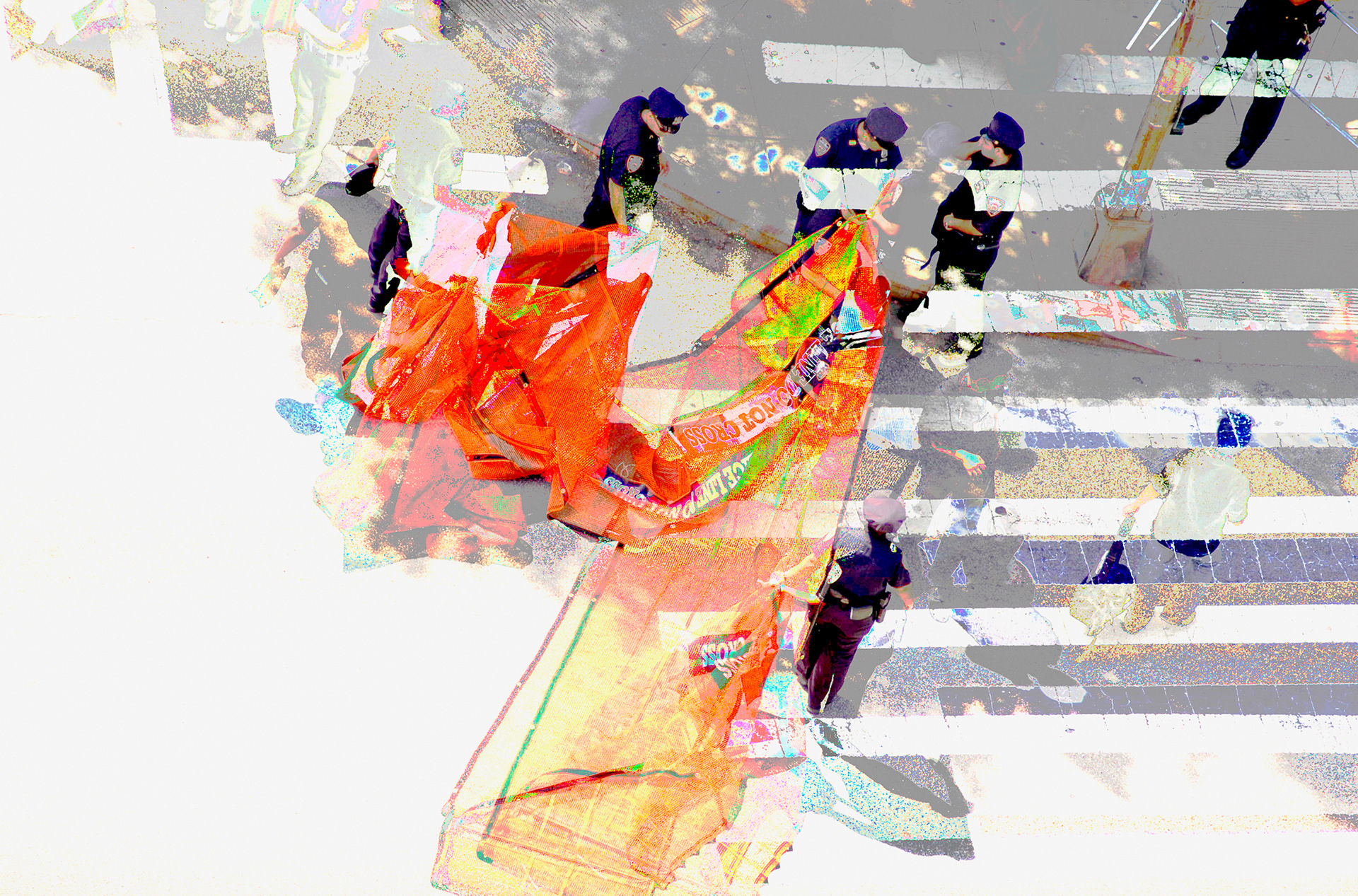 Police Line Do Not Cross (2006), 39 x 26 inches, edition of 15
This image was shot on Labor Day 2006. The annual "West Indian Parade" in Brooklyn on Eastern Parkway attracts many thousands of people. The New York Police Department has a tough day to keep the situation peaceful and safe. 
For this print I fed two exposures into a program that was designed to create a high dynamic range image. The images are supposed to be identical in content, but different in exposure to get the desired result. I used two different images and played with the program, in fact abusing it for my purposes. I used to be a musician in another life, improvising as a bass player in a band. 
Police Line Do Not Cross
is the result of an improvisation, an experimental process with unknown outcome.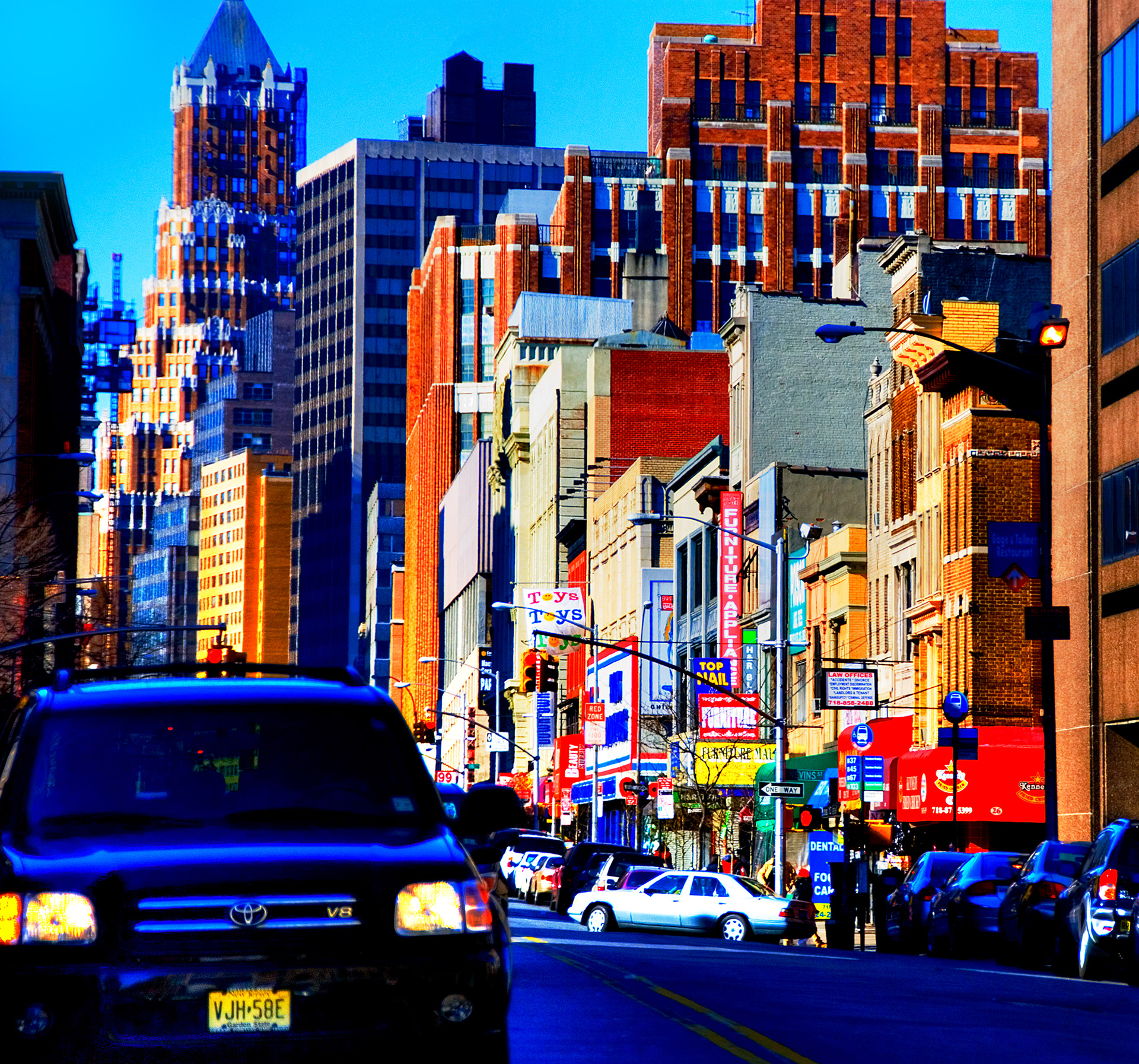 ToysToys (2007), 45x42 inches, edition of 10
Taxi, Bird (2006), 16 x 25 inches, edition of 30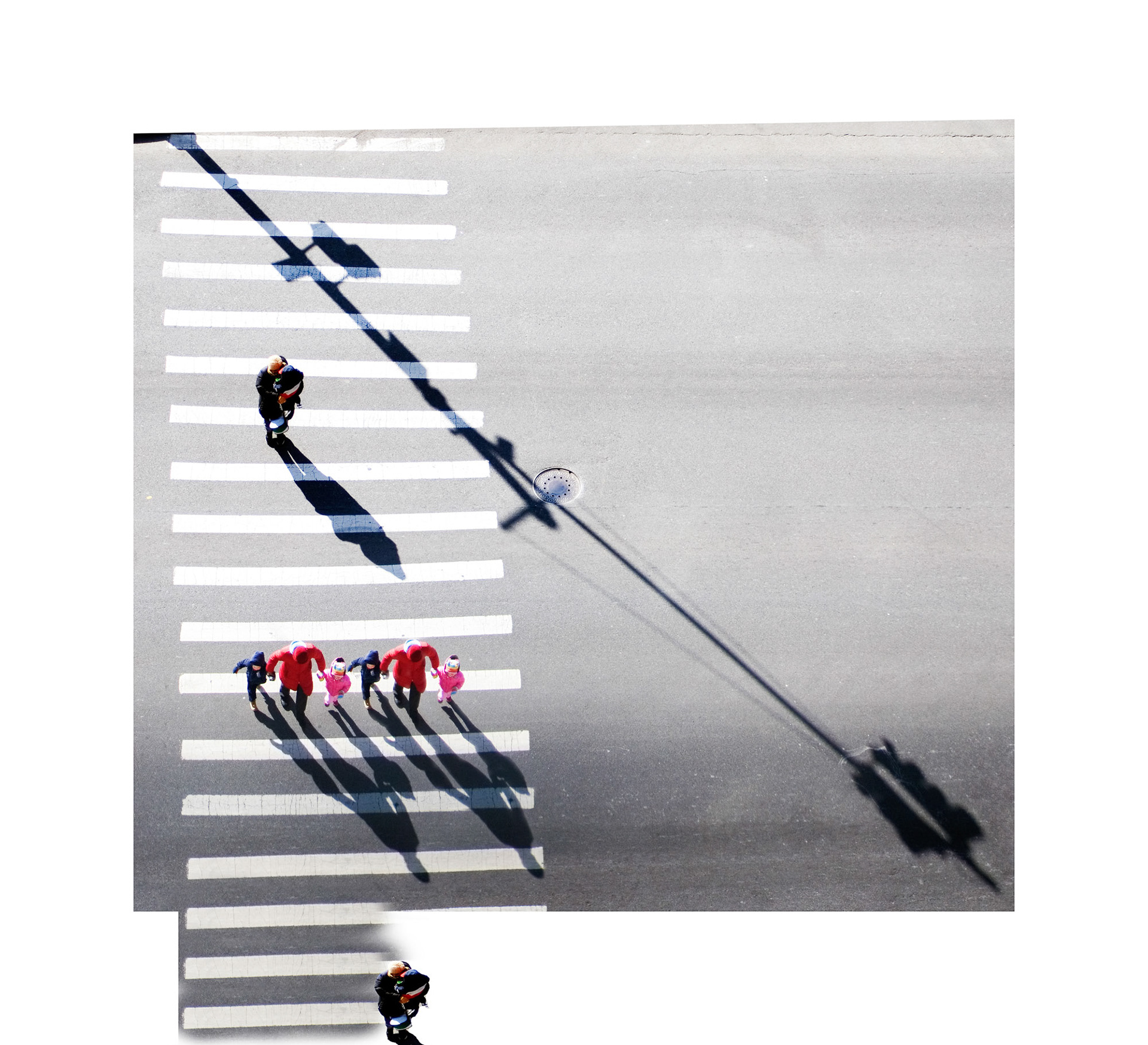 More Danger (2007), 22 x 20 inches, edition of 15
On a winter day in 2007 I observed these women who needed to cross the road with their little children. The traffic light, looming over them as a shadow in the frame, was designed to switch back fast in favor of cars. Since the women and children had to cross six lanes, they never quite made it in time, or they had to rush the kids mercilessly. I felt their stress, and to emphasize this sad situation in the image, I extended the crosswalk even further, adding even "More Danger." The road has since been renovated and now has an island in the middle to offer rescue to anybody who can't make it over in time…